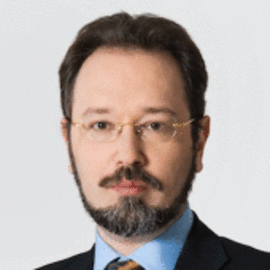 Yevgeniy Kuznetsov

Russian Venture Company

Deputy Director General
Professional background
In early 90s he was engaged in sociologic research and political analytics, developed and implemented a number of author's methodologies of social-political and technological forecasting. Subsequently proactively participated in some federal and regional election political campaigns.
In 2001–2002 he served in Centre for Strategic Research "North-West", authored a number of regional development research.
From 2002 to 2007, in Imageland Edelman PR agency, he carried out a wide range of communications work, from comprehensive campaigns for corporate customers to sociopolitical campaigns of federal scale.
In 2006 he established together with Simon Kordonsky the Foundation for the Promotion of the Development of Science, Education and Medicine. Within the foundation he carried out a number of public campaigns in the field of medicine and public health (including those for the development and support of patient right protection movements), elaborated a number of state development concepts. In the course of the foundation's operation, in particular, conceptual and methodological mechanics were created for ensuring specialized communications between the scientific and business communities, a number of projects were implemented in this area.
In 2009 he became Head of the Committee on Scientific Community Relations in the Russian unit of The International Association of Business Communicators (IABC).
From late 2009 he worked as Director of the Development and Communications Department and subsequently as Director of the Strategic Communications Department of Russian Venture Company. Since April 2014 he has been Deputy General Director – Project Office Director and Board Member of Russian Venture Company.
Участие в конференциях