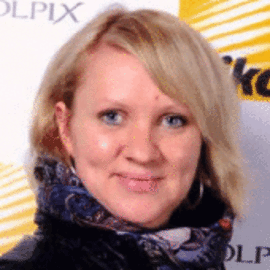 Yulia Khanzhina

Ministry of Industry and Trade of the Russian Federation

Deputy Director of the Strategic Development Department
Education
In 2002 she completed the Bachelor and the Master Program at the Faculty of Economics and Management in Oil and Gas Industry of the Gubkin Russian State Oil and Gas University with specialization in Project Management.
Professional background
She has been holding government employment since 2004 (Federal Energy Agency, Ministry of Industry and Power Energy of the Russian Federation, Ministry of Industry and Trade of the Russian Federation). Since 2010 - Deputy Director of the Strategic Development Department. The scope of competence includes matters of development of the workforce capacity in civilian industry branches, development of the system of occupational standards, interaction between industrial enterprises and educational institutions, as well as projects in the field of development of the market of engineering services.
Participation in projects:
elaboration of departmental special-purpose program "Increasing the efficiency of the departmental systems of staff training and advanced training of executives and specialists in high-technology industry sectors";
elaboration of concept of staffing support for the strategy of development of automotive industry of the Russian Federation, occupation and qualification structure of industry, and occupational standards;
preparation of subprogram "Development of engineering and industrial design";
preparation of a "roadmap" in the field of engineering and industrial design;
in 2010 she received a note of thanks from the Chairman of the Russian Government recognizing the proactive participation in the preparation and conduct in Khanty-Mansiysk of the final of the international competition in company management "Global Management Challenge".
Holder of rank of a Class 3 Full State Counsellor of the Russian Federation.
Участие в конференциях