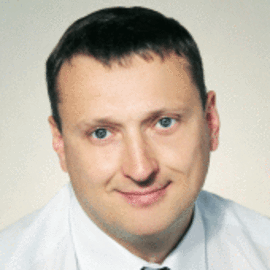 Sergey Gulyayev

Founder of "Polyoty po Vertikali (Vertical Flights) project"

Founder of "Polyoty po Vertikali (Vertical Flights) project"
Education
He graduated from Lipetsk State Technical University (LSTU) in 1997, as a specialist in Corporate Management.
From 1997 to 2000 he pursued postgraduate studies at LSTU.
He defended his Candidate's dissertation in the sphere of strategic management in small entrepreneurship in 2001. Candidate of Economic Sciences.
Professional background
From 1997 to 2006 – entrepreneurial activities in the field of advertising, advertising products manufacture, and branding.
In 2004 and 2005 he was declared winner of the competitions "Small Business Leader" and "Lipetsk Entrepreneur" – 2005 for great contribution to the city social and economic development and also was declared leader in the nomination of Professional Management.
In 2005, he was decorated with the badge of honor Lipetsk - City of Craftsmen.
2006 – Founder and Rector, Non-state Educational Private Institution of Higher Professional Education Lipetsk Management Institute (LMI).
Since 2006 – Member, Public Chamber of Lipetsk; Chairman, Section of City Economic Development and Entrepreneurship Support.
In 2007, he was declared laureate of the "Country Professional Team" project in the section of "Education, Science and Culture".
Since 2007 he has been setting up LMI based companies introducing innovative products into the market (photodiode energy-efficient technologies).
Since 2011 – Federal Leader of the "Vertical Flights" Project approved by the Supervisory Council of the Strategic Initiatives Agency under the chairmanship of V.V. Putin.
In 2012, the system of "Open Higher Educational Institution" was launched and now is developing in the LMI enabling the students to design their professional path with the participation of tutors and employers.
Since 2012 – Member, Expert Council attached to the Government of the Russian Federation.
Участие в конференциях